Let us help you plan the perfect sailing trip
Provide your travel details, receive free offer and enjoy your holiday!
Congratulations on completing your sailing trip! 
We hope you had a good time and are itching to give it a second go as soon as possible. 
Sailing is a beautiful experience, meant to connect you with the elements and provide you with a unique opportunity to explore multiple locations in one go.
However, a sailing vacation is much more different than your average stay at a resort or hotel:
Staying on a ship for a prolonged period requires some preparation and planning. 
This text, sponsored by good old fashioned hindsight, will help you prepare for your next sailing adventure even better! 
We will focus more on the everyday aspect of a sailing trip, with essential and obvious pointers that will make your life easier once you're on the sea.
Good fundamentals
As you will be spending all of your time onboard, the first step needed is to learn some basic parts of a boat. 
Hopefully, you have studied our other essential tips and guides on the fundamental parts of sailing like sailing knots, most common nautical terms, the different types of boats and charters, as well as guidelines on how to properly plan your sailing route. 
Even if you hire a skipper and additional crew, there will be work to do, so being familiar with these terms will smoothen communication and make life easier for everyone on board.
Make sure to study the map of the country you're visiting and closely examine the map of your sailing route.
Gather information about the laws and regulations of the country you're visiting. Look up the numbers of local emergency services and port authorities to have ready in case of an unforeseen accident.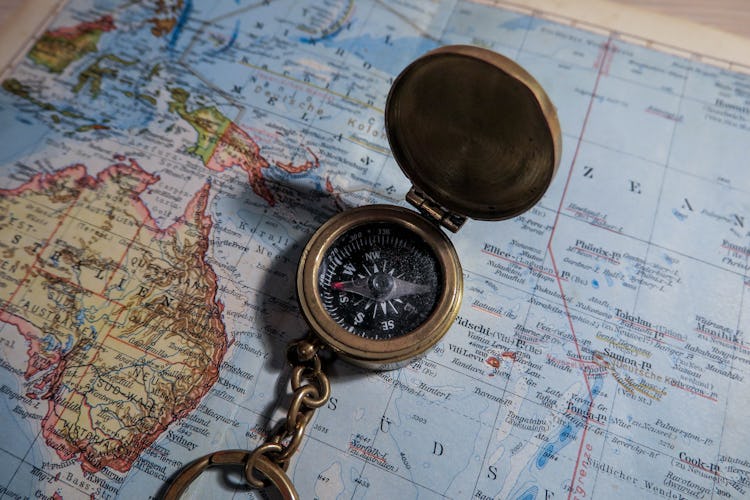 Geography is essential
There are no signs offering pointers and directions when you are at sea, so you will have to rely on orienting yourself using geography knowledge. 
You will have to determine your position and plot a safe course towards your desired position to navigate safely. Modern technology will help in that regard, but you should still be able to orientate yourself without it. For this, you will need to learn at least primary navigation – how to read a chart, plan a course and steer accurately by compass.
It may sound complicated, but it's easy to learn, and in case you have a skipper with you, they will be more than happy to teach you.
How about that weather?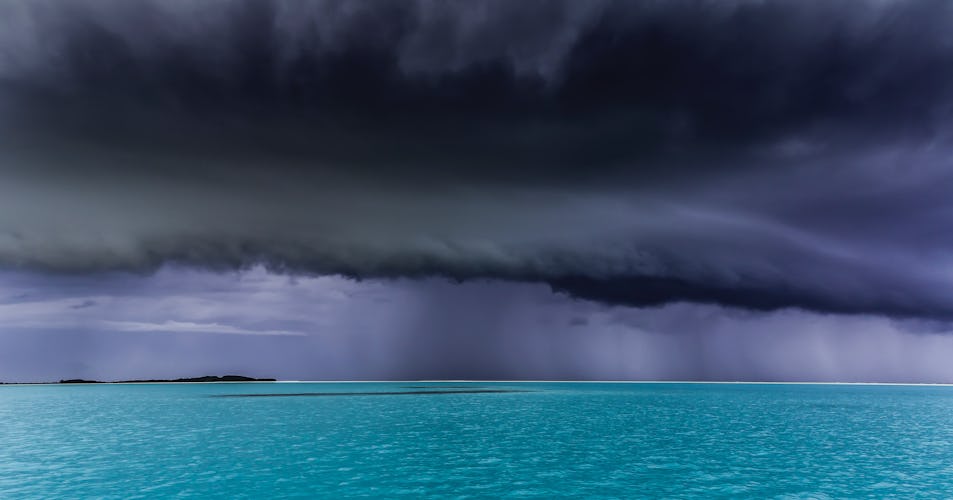 Weather conditions at sea can change rapidly, so be vigilant!
Always check the local weather forecast, at least two times a day - in the morning and the afternoon.
It is best to be prepared for whatever the weather might bring and head for shelter as soon as it is needed.
Familiarize yourself with the local winds and currents, so you know what to expect and when.
Sure, modern technology has come a long way, and a mobile phone can do most of these things on the spot, but there are no guarantees once you're in open waters.
Any number of things can go wrong, so it is always best to be prepared. 
Appropriate clothing
Spending a full week or longer aboard, you will most probably be in close contact with the elements. The choice of apparel is vital here, as good clothing can and will make your life significantly easier while sailing. 
Even when it is clear skies and perfect weather, good shoes with a built-in draining system and extended grip will help you quickly access all parts of the boat.
Additionally, a good windbreaker jacket is a must anytime the wind picks up, protecting you from the harsh wind bursts.
Another accessory that mustn't be overlooked when actively participating in your sailing trip is gloves! Operating the sails and pulling on ropes barehanded is not recommended, so a must is a pair of quality sailing gloves. Quality sailing gloves are lightweight and highly durable, usually made from a combination of nylon and latex, ensuring that your hands are always protected and offering an extra dose of grip.     
But the most important thing to remember is a good hat. You will be exposed to the sun for most of your day so covering your head and avoiding heat stroke is essential!
For the same purpose, be sure to pack plenty of sun cream to avoid sunburns.
Safety first, selfie later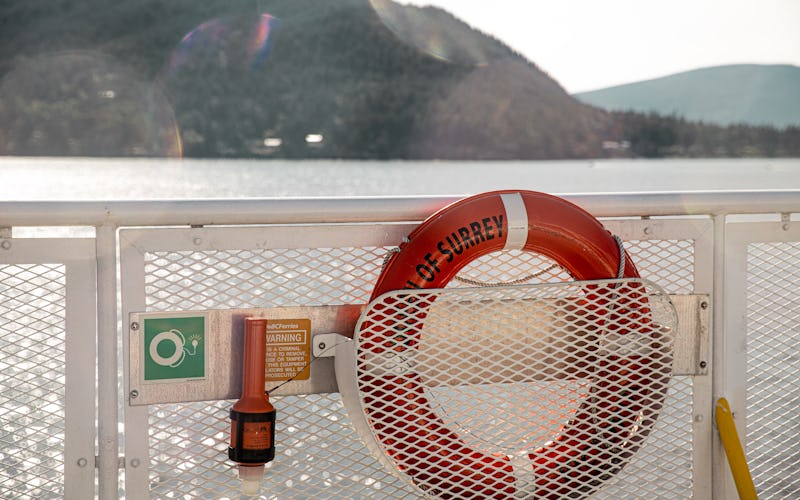 There are specific basic safety standards that should be followed in order to have a safe sailing experience.
No matter what your level of expertise is, specific rules need to be followed.
These include always telling someone before you go out on the water and knowing how to operate a floatation device.
It is strongly recommended that everyone on board knows how to swim, while the weakest swimmers should be identified beforehand to receive help first if needed.
A lifejacket can save your life regardless of your physical ability, so always have them at hand.
When correctly fitted and maintained, a lifejacket will help you float even if you're unconscious and dramatically increase your chances of survival.
Statistically, if you're in the sea and you're wearing a lifejacket, you're four times more likely to survive.
Safety checklist
Wear an appropriate lifejacket, especially in bad weather.
Always carry some means of calling and signalling for help (whistle, flashlight).
Familiarize yourself with the boat you're on (locate the emergency supplies and critical equipment).
Always check the weather and tide times.
Stay in contact with someone ashore who can send help if needed.
Operate your boat at speed appropriate to the weather conditions and the environment you are operating in.
Follow the local laws and regulations.

Small spaces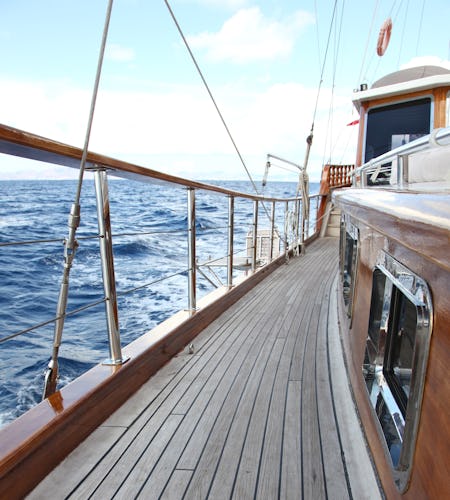 Living on a sailboat or a motorboat for a week is not for everyone. Sharing your space with others will require some adjusting and patience.
With the average capacity of up to 8 people on medium-sized sailboats; you can expect to be bumping a lot of elbows and knees, especially at dinnertime! The lack of space is less evident on catamarans and larger yachts, but depending on the number of your co-sailors, finding enough room can still be a problem.  
With that in mind, planning what to pack and how much luggage to bring with you is crucial. Be sure to pack appropriately and don't overdo it. You will not need as many clothes as you will spend most of your sun-soaked days in your bathing suit. 
Bring one fancy outfit when going to restaurants or clubs, but keep everything else to a minimum. Also, be sure to pack one wind jacket and something warm in case of bad weather. 
A similar approach goes to packing your provisions:
Storage space is limited so bring with you only the essentials that will last you a couple of days. You will have to resupply as you go.
There will be work to do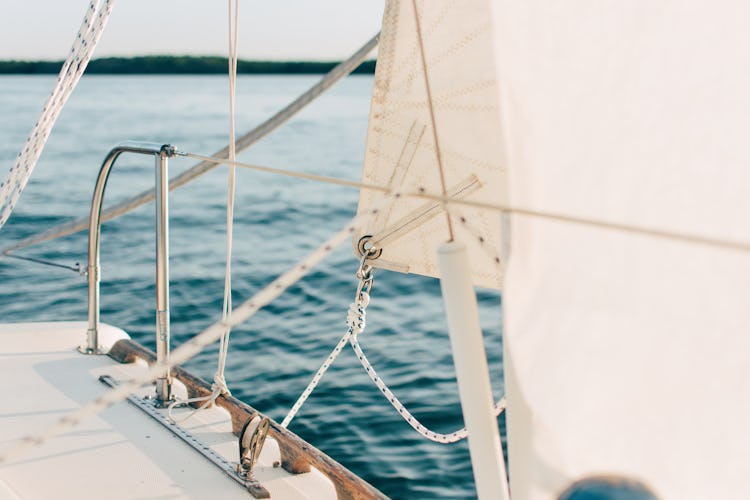 We know it might look like we're repeating ourselves, but this part needs to be highlighted beforehand.
A sailing trip is unlike other vacations and often requires some knowledge and work from everyone on board.
It is essential to understand that so you can avoid unwanted surprises and ensure that everyone participating will have a good time.    
Unless you are spending extra on additional crew members alongside a skipper, sailing requires some serious work every day of your journey.
Tasks like operating the sails, navigating, cleaning, cooking, docking and many more are a daily occurrence.
Identifying the best person for each vital task is an integral part of your sailing experience and will make life easier for everyone on board.
What have you learned?
To recap, these are the essential pointers that will hopefully help you prepare for your first or next sailing trip:
Learn the basic sailing terms, which will help with communication and orientation. Here you can find more about sailing tips.
Bring appropriate clothing and equipment
Follow safety guidelines at all times
Be prepared for limited living space
Expect an active vacation 
Let us help you plan the perfect sailing trip
Provide your travel details, receive free offer and enjoy your holiday!