Let us help you plan the perfect sailing trip
Provide your travel details, receive free offer and enjoy your holiday!
A sailing vacation can be one of the most rewarding and fulfilling experiences of your life. However, those considering heading out to sea, especially for the first time, should not take it lightly as it can be pretty challenging.   
Before you venture into this unforgettable adventure, there are eight critical elements to consider in order to create and enjoy the ideal sailing trip.    
1. Before you set sail 
Organising a sailing holiday can be quite a bit more challenging than your ordinary summer holiday. There are many elements to consider, so any essential sailing tips and advice should be welcomed with open arms. However, if done correctly, a sailing holiday will become your best holiday decision yet! 
In this modern era, information about almost everything is just a click of a mouse away. So why not use a boat route planner to prepare for everything you will need for a sailing adventure.
With all the technological advantages at your disposal, preparing for a sailing adventure nowadays can be easy and quick. 
Some user-friendly apps can be handy and make your everyday life on board much more effortless. You just need to know where to look on the internet!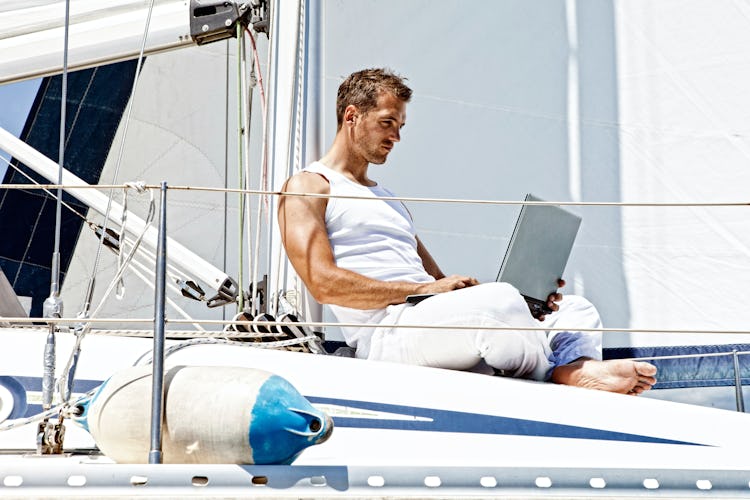 Useful Apps 
Google Maps & Google Earth
Google will be your first and primary assistant when organising your perfect sailing trip.
Using their easy-to-navigate map system is one of the best ways to get basic information about your current location.  
Given that it is free and accessible with almost any smartphone, it is the most helpful tool to have. 
Tip: Make sure to download the maps of the area you will be visiting beforehand to navigate even when there is no internet access.
MarineTraffic
Marine Traffic is extremely useful to use when navigating places with lots of naval traffic. The app uses the signal from your phone to find AIS (Automatic Identification System) information in your area. This system is used to supplement radar information to ensure collision avoidance.
This provides you with much-needed information about surrounding ships, especially if there is heavy fog or other adverse weather conditions. It can also be beneficial in high traffic areas like the Corinth Canal in Greece.
The app has a free version, where the essential information is available, and several paid options with more features. 
PredictWind 
To make sure there are no nasty surprises while at sea, a dedicated weather app is essential. 
PredictWind has a user-friendly interface where you can input your chosen route and find out what predicted weather conditions await you on your way.
The app pulls information from various sources, which can be changed in the settings, depending on your preference towards the US or the European weather models. 
2. Starting point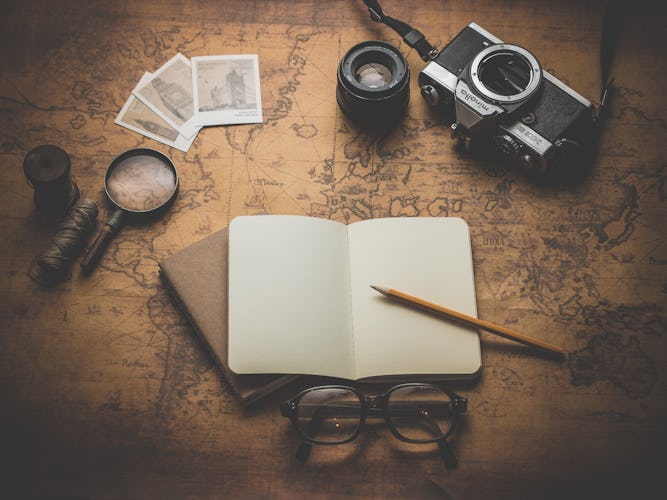 Firstly, you need to decide what part of this beautiful planet you wish to explore. Knowing where to sail and at which time of year to do it is crucial to your overall experience. Some places are best avoided at certain times of the year due to either bad weather conditions, local restrictions or high season crowds. Also, be sure to check for national and religious holidays in the period of your choice, as they often restrict the working hours of local businesses. 
The best way to determine which destination to pick for your sailing vacation is by answering these questions for yourself:
If you have decided to go on a sailing holiday but are not quite sure which country to visit, there are plenty of options to choose from. Make sure to explore your options and choose a destination that will suit you perfectly.
Our guide on the most popular sailing destinations in the Mediterranean should help you make the final decision.  
When do I want to go on my sailing trip?
Although summer seems like the most obvious choice, sailing can be enjoyed for most of the year, depending on your preferences and location. 
If you are looking to have your sailing trip in Europe, the sailing season starts around mid-spring and can last until the end of October. 
Some locations like the Canary Islands, which enjoy a subtropical climate, are suited for sailing even in the middle of winter.
Sailing vacations can get expensive quite quickly. Therefore, it is essential to stay ahead of your finances and calculate all of your known expenses to avoid surprises. 
Some destinations in Croatia and Turkey are better suited for smaller budgets while sailing trendy destinations like Santorini in Greece or Costa Smeralda on Sardinia can get quite expensive.
However, the most important thing to consider is the type of boat you will be chartering as the prices can vary massively.
3. Sailing experience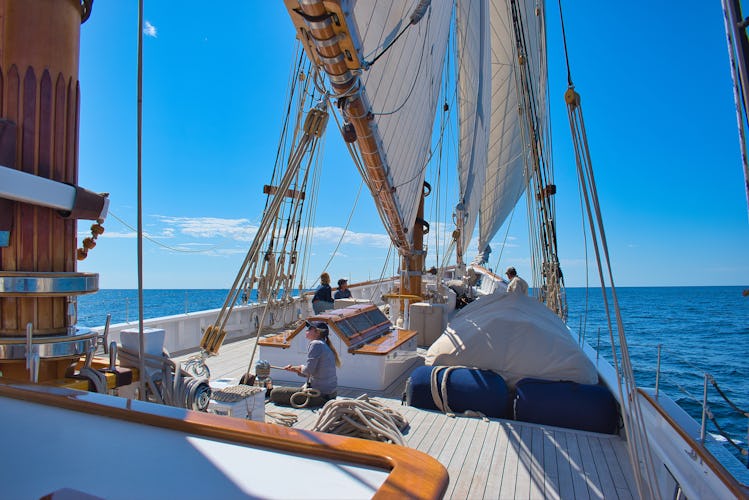 Unless you hire a professional crew, sailing is a very active and hands-on holiday experience. Plan your sailing route following the people that will be with you. It is not the same if you are sailing with a group of friends or taking your family and small children. There should be at least one person with some previous sailing experience. When at sea, mistakes can quickly happen and can be costly. Consider who will be coming on board with you and consider hiring a local skipper. Doing so will help navigate local areas and find the best-hidden spots to anchor, making the journey much more enjoyable.  
If you wish to be fully prepared for your sailing trip, these are the basic steps you should consider:
4. Logistical requirements
Familiarise yourself with the infrastructure of the areas you will be visiting. Knowledge of local marinas, ports and anchorages will save you from unnecessary stress. Some countries offer better sailing infrastructure than others which can mean all the difference when sailing, especially for those less experienced. Also, be sure to have your license sorted out, as you could be facing fines if stopped by the local authorities without having proper documentation. 
Most of the more significant marinas in the Mediterranean have their own websites where you can find the most recent information and check vacancies.
For information on smaller harbours and ports, check the website of the town or region you are visiting. The local tourist information centre should have all the information you'll need.
5. Holiday intensity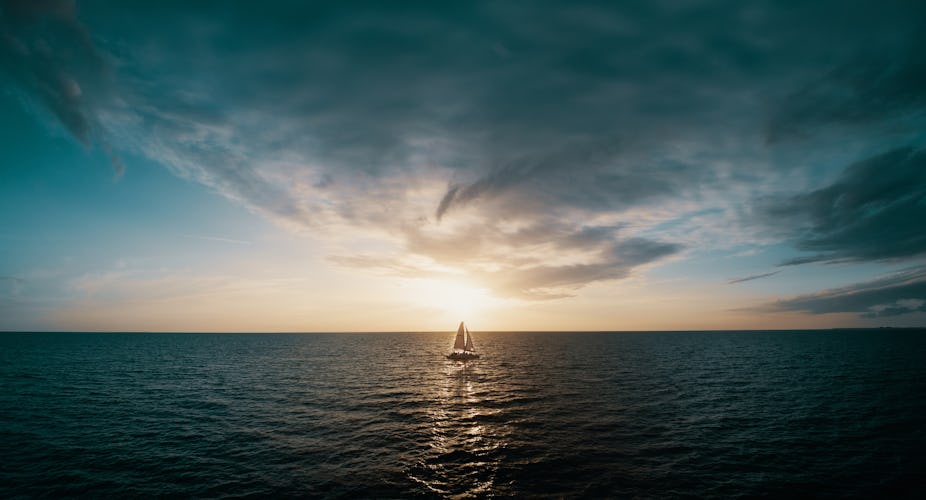 When planning your sailing route, consider the distance you are willing to travel during the trip. Make use of one of many sailing distance calculators and boat route planners available online, primarily the one integrated within Google maps. There is a big difference between sailing 100 nautical miles or sailing 300 nautical miles in a week. It is also dependent on the type of vessel you will be chartering. Some boats are better suited for longer distances than others. Motorboats are also less dependent on weather conditions and winds than sailboats and catamarans. Finally, keep in mind that stopping at each marina or port requires time and preparation. 
Additionally, the size and experience of your crew will be detrimental to the nature of your sailing trip. The more experienced people there are on deck, the chance of any nasty surprises decreases.  
Always be mindful of the weakest swimmers on board and make sure they either wear their life jackets or have quick access to them.   
6. Be flexible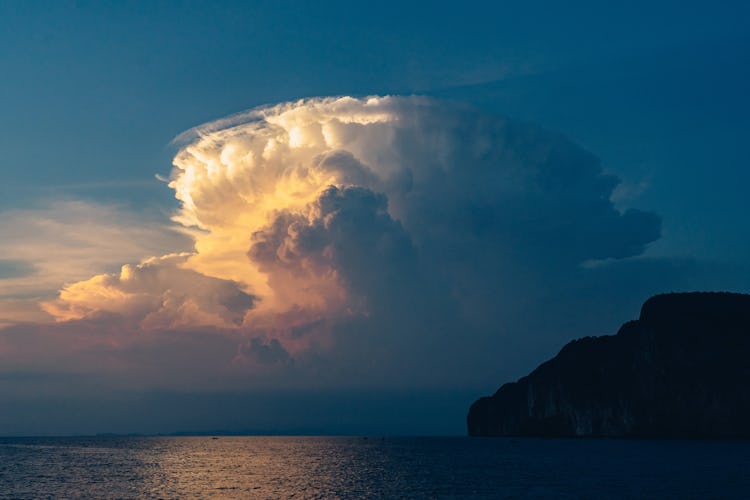 Keep in mind the unpredictability of weather and be prepared to adapt accordingly. Unlike holidaying at a resort or hotel, sailing holidays are heavily dependent on weather conditions. As a result, sail routes and itineraries can become obsolete if you are forced to remain anchored for a day or two due to bad weather. 
Familiarise yourself with the area you're visiting, and be prepared to improvise and adjust if needed. Make sure to check the weather conditions at least three times a day.
In case of an approaching storm when at sea, remain calm and organise your duties efficiently.
Hiring a local skipper can help you massively if caught in bad weather and provide you with alternative destinations and activities if the circumstances change. 
Nothing is set in stone when you venture out to sea, so thinking on your feet and being flexible is of utmost importance.
7. Be adventurous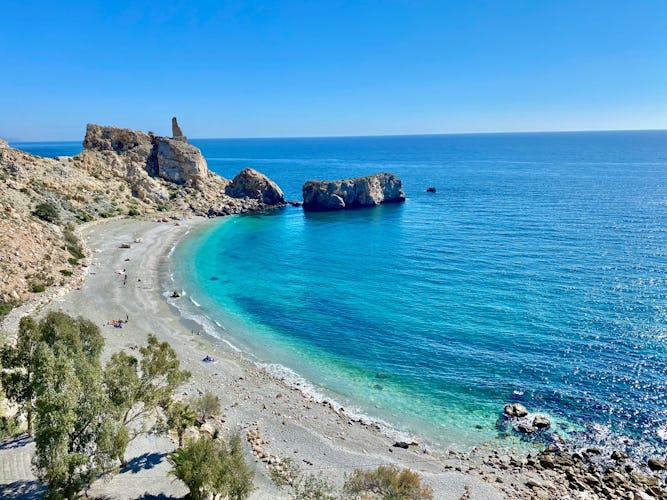 Sailing along popular routes and visiting popular tourist destinations often means dealing with high sea traffic and big crowds of tourists. This can lead to congestion in marinas, especially in smaller towns scattered around the Adriatic and the Mediterranean. However, if you decide to be a bit more adventurous and head off the beaten sailing path, you'll have a chance of uncovering small coves and bays with a bit more privacy and space.
Sailing is one of the best ways to immerse yourself in your surroundings and embrace the customs and traditions of the country you are visiting. 
Sometimes it is better to avoid the top tourist destinations and try exploring places off the beaten path. All Mediterranean countries are full of charming coastal villages and secluded harbours, just waiting to be explored.  
Destinations like Croatia and Greece have an abundance of small islands where one can get lost and easily find a secluded cove just for themselves.
If you have a skipper with you, they will be more than happy to take you to some of their favourite spots in the area. 
8. Plan your days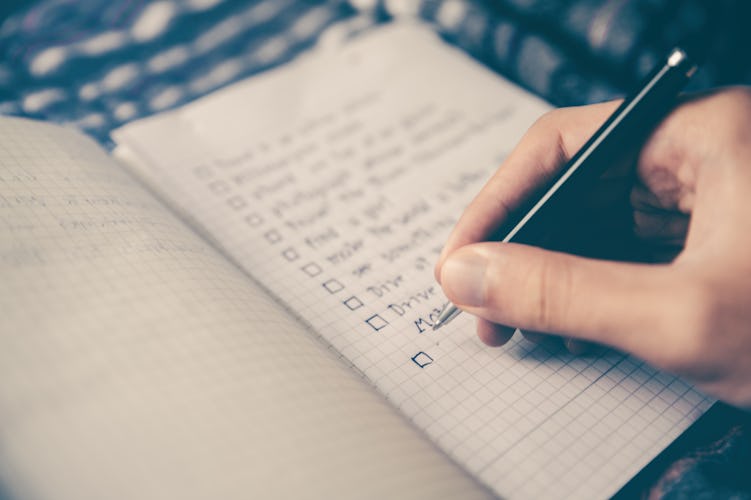 Even though sailing can be overwhelming, especially for beginners, it can also be the most fulfilling holiday you will ever take. It is essential to plan your days: for example, who will be in charge of what duties, where you will spend the night and what activities will be on the agenda that day. There is something truly magical about spending a week on the sea. Your morning coffee or tea will taste better. Meals made onboard will feel like a unique culinary experience, while swimming and snorkelling away from the crowded beaches will make you wish you could spend every summer holiday on a boat.
Checklist before you set sail:
Make sure you have just enough provisions - enough food and water for a couple of days at least
Check that all of the onboard equipment works - including the radio, stove, toilet, etc.   
Pack proper clothing and nothing more - space is limited, so make sure to pack only the necessary things (and don't forget something in case of bad weather)
Stock up on medical supplies - make sure to have a robust first aid kit which will come in handy in case of an accident far away from any hospital
Bring some entertainment - books, board games, and playing cards are ideal for relaxing after a long day at sea  
Let us help you plan the perfect sailing trip
Provide your travel details, receive free offer and enjoy your holiday!